In the midst of drastic changes to our everyday life brought on by COVID-19, some things just can't wait, such as job relocation, family demands, and health. Moving can sometimes be unavoidable. But there are important steps and precautions you can take to make sure your move is the safest for you and your loved ones. Advanced planning and preparation from a distance can be challenging, but great tools are available. We need to use them.  If moving to another city like Houston to Dallas is unavoidable, educate yourself on the market, what and how to find a home or the resources you need, and what to expect. Also make sure to check ten ways to make a clean home or office move in a pandemic before booking a move.
Cost of moving depends on a list of factors including:
Type of residence
Number of bedrooms
Number of other living areas
Number of items to be moved
Oversize items such as piano or gun safe
One story or multi-story
Total distance between points
Packing & unpacking services
Disassembly/reassembly of items
Number of locations, such as home or apartment, storages, or other locations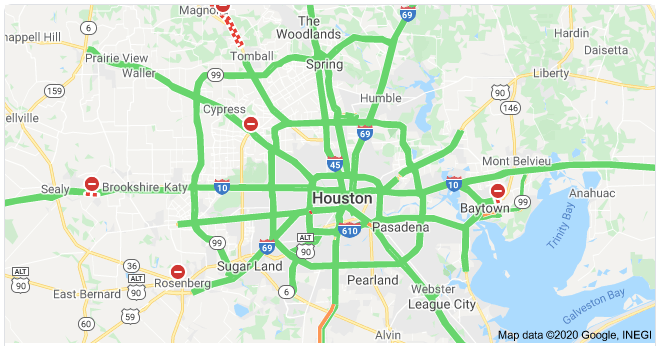 A professional mover will not quote you a cost for your move until they know the details. An unprofessional moving company will quote you a low price just to get your move. In the end you could be paying far more than you were originally estimated. Don't let the early returns of moving costs fool you.
Moving your home to a new city can be an exciting affair for kids, but for others it can seem overwhelming. Whatever the reasons for the move, it is a lot of work and a lot of change all at once.  To make your move as smooth as possible, we have put together some highlights to help with your relocation as well as your new life in Dallas.
Why to Move From Houston to Dallas
Lifestyle: Both Dallas and Houston are large, vibrant, growing megaplexes and each has pluses and minuses, but Dallas has a lower cost of living. In Dallas, zoning is more tightly controlled, with large residential areas and separate business areas. The exceptions are the inner city living options that has converted what were once only office buildings into office and living. These areas are closer to downtown. If expansive lawns, trees and neighbourhood streets are your idea of life at its best, arger suburban neighborhoods of homes, apartments and shopping are abundant in all directions outside the downtown area in Dallas. Dining is everywhere and they love to deliver or offer pickup during the quarantining period. The Dallas-Fort Worth Metroplex includes many suburban cities and communities between the two larger cities. Both Dallas and Houston are culturally diverse with many points of interest. The Dallas lifestyle may be a little faster paced than Houston, but people who have moved to Dallas say they moved for job reasons, but stayed because they like the people and the opportunities.
Scheduling Your Move: Traffic congestion in Houston is generally worse than Dallas. It is better to avoid morning, lunch and evening rush hours when leaving and arriving in either city. The roughly four to five hour move should begin mid-morning and arrive mid afternoon.
Accessibility: While both cities have superior transportation systems, you may find Dallas a little easier to navigate. It has a central cross-town commuter rail system, DART, in all directions. The express lanes make travelling during rush hour faster but it can be costlier when used on a daily basis.
Career Options: Prior to the plague, there were plenty of job opportunities as DFW. It has become home to many corporations including more than 20 Fortune 500 companies. DFW has been ranked among best places to live in Dallas. After the virus scare is over, the jobs will be back. The city is an international hub that has grown exponentially over the last few years.
Affordable Housing: According to bestplaces.net, Housing and general cost of living is a little more in Dallas. If you are planning to buy a home, you may want to consider apartment living for a few months to get to know the area. We can recommend great realtors to help you narrow your search.
| Cost of Living Indexes | Dallas, TX | Houston, TX | Difference |
| --- | --- | --- | --- |
| Homeowner, No Child care, Taxes Not Considered | 101.6 | 96.5 | 5.0% less |
| Food & Groceries | 99.1 | 98.1 | 1.0% less |
| Housing (Homeowner) | 92.9 | 80.2 | 13.7% less |
| Median Home Cost | 214700 | 185500 | $29,200 (13.6% less) |
| Utilities | 100 | 96.5 | 3.5% less |
| Transportation | 117.1 | 119 | 1.6% more |
| Health | 94 | 92.4 | 1.7% less |
| Miscellaneous | 105.2 | 100.4 | 4.6% less |
Education: In Dallas, there are good schooling options to choose from. There are nearly 40 school districts within metro area and out of top 10 schools in U.S, two schools are located in Dallas. Besides schooling, Dallas also ranks high in terms of University. Esteemed Southern Methodist University and Texas Christian University are also located in Dallas. Generally, the public school environment in Dallas is said to be more performance and results oriented than in Houston.
Sports: Great infrastructure, passion and an ardent fan following for sports like football, baseball and hockey are all present in Dallas. If you're a sports fan, it's a move you won't regret. Cheering on local sports team is one of the many things that people moving to or living in the DFW area love to do most.
Climate: Dallas Fort Worth residents get to enjoy a change of seasons – four distinct seasons with mild winters and hot summers, making it possible to enjoy plenty of outdoor activities year around. It also lacks the higher levels of humidity and rainfall you are moving away from in Houston.
Lots More To Do: If you are not a sports fanatic, a move to Dallas can offer much more. Stroll around the city and you'll be amazed to find incredible variety of restaurants, bars, museums, parks, churches, bike trails and more. If you are an art lover, you'll want to visit Klyde Warren Park, the Dallas Museum of Art, the Meadows Museum on the SMU campus, and the Kimball Art Museum in Fort Worth. If you are fond of greenery, there is lots of green space in the city, even downtown, where you can enjoy jogging, walking, relaxing and biking in the park. If you are a water person, a plethora of beautiful lakes and lakeside communities are scattered throughout the North Texas area.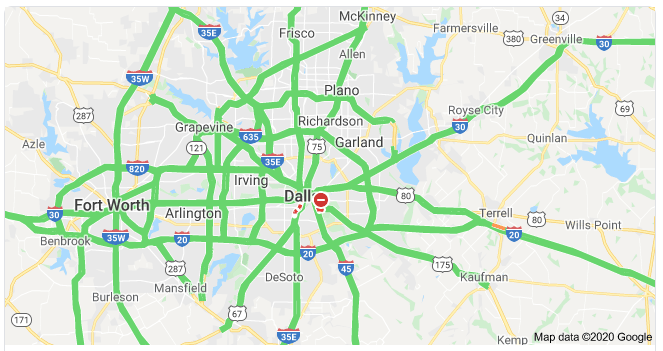 AB Moving is a top rated professional Texas mover offering a wide array of moving services to residents and businesses throughout North Texas and beyond. We understand what you are facing and we can help, with choices you can make, and a cost you can count on.
Planning a move in near future? Give us a call or contact us to get a free moving quote today.