There is no straightforward answer to whether to buy or rent when relocating to a new city. This is an age-old debate topic, and the answer depends on various factors such as your individual circumstances, goals, preferences, budget, housing market conditions, etc. In this blog, we'll discuss various other factors that might need to consider when you're moving to a new city.
Commitment Level:
Firstly, identify your reason for relocating. If you're moving for a job and for some reason the job doesn't work out in the long term, will you be able to leave easily if you rent. In short, if you can't commit to staying for at least 3 -5 years in the new city, you should consider renting instead of buying a house. Moreover, if you have any doubt about the new city that you're moving to, consider renting as renting can buy you some time to ensure that this is the place want to stay for the long term. Renting can minimize your risk.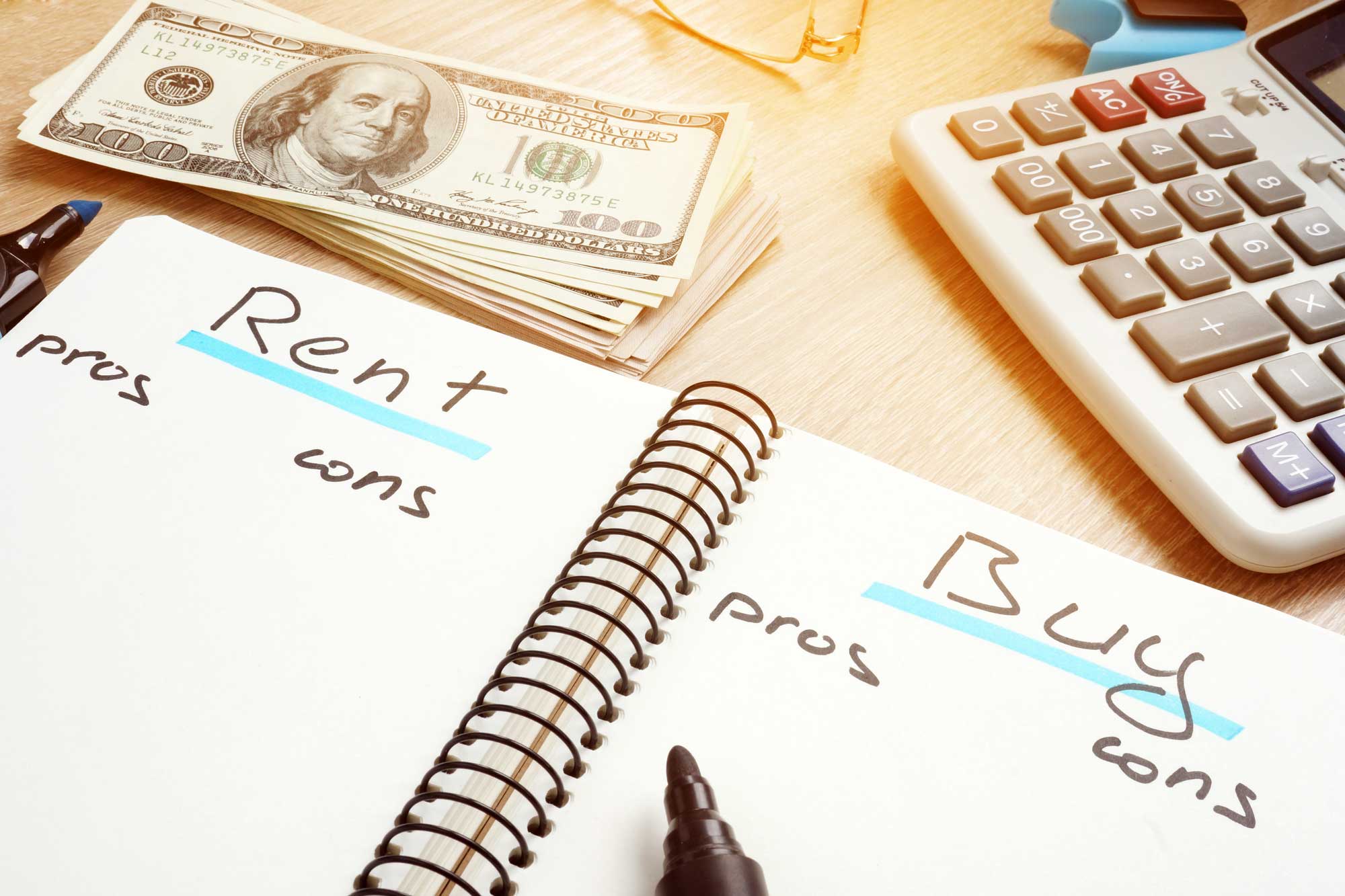 Familiarity with Neighborhood:
If you have genuine sources who can paint a true picture of the new city, facilities, and good neighborhoods, it will help you in choosing the neighborhood that is right for you. In absence of a good source, you need time to understand the various neighborhoods and what they have to offer. You also need to consider other associated factors such as school, amenities, walkability, safety level, crime rates, etc. before finalizing your potential new location. In such a scenario, renting is your best bet for short term or long.
Time and Energy:
Relocating to a new city can drain you emotionally and can be stressful. Relocating to a new city comprises of packing up all your belongings, saying goodbye to your family, friends, and relatives, selling your current home (where you were living), etc. There are a ton of things that you might be dealing with during your move. Give yourself time and ask whether you'll be able to handle the added pressure of finding and purchasing a new home. Don't exert too much pressure on yourself, consider renting space so that you get plenty of time and energy to find your dream home in a new city. If you are already comfortable with the results of your research, purchasing property might be a no-brainer for you.
Personals Goals:
Your personal goals play a vital role in decision-making. Decide on what's more important for you and your family. Are you planning to achieve something at this point of life, want to settle your ids in a good school or university, want to pay off some debts, etc. are some of the basic questions that you need to ask yourself. Calculate your budget and assess the demand of the seller, on whether you will be able to make a down payment with your available funds for the type of property you wish to purchase. We recommend considering the pros and cons of renting first and buying later options. Whatever your individual preferences are, they will play a vital role in determining whether you should buy a house or rent when moving to a new city.
Final Verdict
Although it is not applicable to every situation, you might consider renting for initial few months before you buy a home. Renting is a wise decision when you are relocating to a new city as it could save you a lot of hassle in the long run. A lot will depend upon your individual circumstances but renting gives you an idea of the city or neighborhood. Analyze your situation and do what works for you. When in doubt, remember that a lease agreement is a lot more forgiving than a purchase agreement.
If you have any questions about our Texas relocation services, don't hesitate to reach out by contacting us today! A member of our staff will gladly answer any questions and help you schedule your next move. AB Moving is a family-owned and operated business, and a trusted name for moving services in Dallas, Fort Worth, Houston, Austin, San Antonio, and all across Texas.